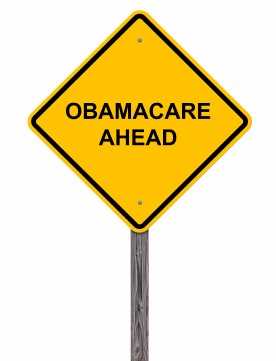 The Affordable Care Act (ACA), commonly referred to as ObamaCare, was signed into law March 23rd, 2010. ObamaCare was upheld by a Supreme Court ruling on June 28, 2012.  Love it or hate it, the ACA is the law of the land & affects what health insurance you can get, when you can get it and how much it will cost.
Please complete the form below to schedule your consultation. The consultations are done over the phone and take less than 20 minutes. We'll answer your ObamaCare related questions at that time. We'll then research the hundreds of on-exchange and off-exchange options and send you the results and recommendations to review at your convenience.
I just wanted to thank you for your fast and professional help in finding the insurance policy. If I need anything in the future, I will be sure to contact you.

I appreciate your help so much. You have been more help than I would have ever expected. I will definitely be sure to forward your name & information on to my friends or anyone looking for health insurance.

Thank you so much for all that work you have done for us!!! The insurance world would be way too confusing for us alone! Much appreciation for you!

Thank you very much for the good news. We really appreciate your excellent service and support. Your prompt responses to our questions helped us to get through the selection process quickly. Thank again for your help.

Thanks for your thoroughness and all your follow-up with me. You have been a great help. My mom could not stop talking about how nice and helpful you were when she talked to you on the phone. I just want to let you know that I really appreciate all of your time and effort, and great customer service! I will definitely recommend you to anyone in need!

Thanks so much for all your help. You are more than an insurance agent – you have become a friend. Thanks for the kindness.

Thank you for all your help. It has been such a relief to have you as our broker. I have recommended you highly to my friends and will continue to do so. I am sure there will be a time in the future where I will be needing your services again.
Privacy Pledge: Other web sites often sell your name and information to multiple insurance agents resulting in many unwanted phone calls. Colorado Health Insurance Brokers respects your privacy and will not sell your information to any outside parties, so you get the best pricing available in a secure and hassle free manner.
Best Price Guarantee: Health insurance premiums are filed with and regulated by the Colorado Division of Insurance. If you get your health insurance through Colorado Health Insurance Brokers, through another agent/broker, directly from Colorado's insurance exchange or health insurance carrier, you'll pay the same monthly premium for the same plan. Enjoy the convenience, advantages and personal service of getting a health insurance plan through Colorado Health Insurance Brokers and rest assured that you're getting the best available price.