Colorado Health Insurance Brokers helps businesses of all shapes and sizes get the best value on the right health benefits package for both the company and its employees. Business insurance plans can be established all year long, so it's never to early or late to shop for new health insurance for your company.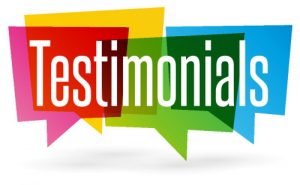 As a human resources department of one, it can be time consuming to work with insurance companies for the best prices and plans for our employees. You take a huge burden off my plate.


Our broker is extremely helpful and does a great deal of legwork when it comes to open enrollment. He assists us in choosing the right insurance company and is always available to answer our questions with qualifying events as well as new enrollment questions.


I am so happy that I found you. As a real estate broker, I know the value of working with a professional that you can trust and feel comfortable with.


We really appreciate your excellent service and support. Your prompt responses to our questions helped us to get through the selection process quickly. Thank again for your help.

Colorado Health Insurance Brokers are independent health insurance brokers that work for you to find the best value on group health insurance from the top companies in Colorado.
Privacy Pledge: Other web sites often sell your name and information to multiple insurance agents resulting in many unwanted phone calls. Colorado Health Insurance Brokers respects your privacy and will not sell your information to any outside parties, so you get the best pricing available in a secure and hassle free manner.
*Best Price Guarantee – Traditional small group (2-49 Employees) health insurance premiums are filed with and regulated by the Colorado Division of Insurance. If you get your small group plan through Colorado Health Insurance Brokers, through another agent/broker or directly from the health insurance company, you'll pay the same monthly premium for the same plan. Enjoy the convenience and personal service of getting a health insurance plan through Colorado Health Insurance Brokers and rest assured that you're getting the best available price.
Call Colorado Health Insurance Brokers
(866) 488-1339