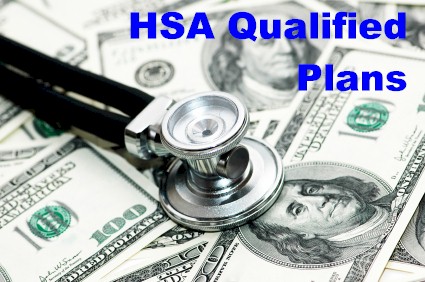 Before you can establish a Health Savings Account (HSA) and make tax-advantaged HSA contributions, you must be enrolled in an HSA qualified high deductible health plan.
However, not all high deductible health plans meet the US Treasury Department's guidelines to be considered HSA qualified. Here are a few of the requirements.
Reduced Monthly Premiums & Protection from Financial Hardship
HSA qualified health insurance plans often have higher deductibles than traditional plans, but typically have reduced out of pocket maximums. These plans typically have more affordable premiums than lower deductible plans and the money you save on premiums can help pay for everyday needs, if you have them. If the unexpected does happen, you're protected from financial hardship – that's what health insurance is for.
First Dollar Benefits
Affordable Care Act (ACA) compliant HSA qualified health plans give you first dollar coverage at no cost for federally mandated preventative care for adults and children, so long as they're done in-network and coded as preventative care.  These include things like routine adult physicals, well child exams, immunizations, mammogram, PSA exams and much more.
How to Find the Best HSA Qualified Health Plan
No one insurance company is the best in all situations. Things like age, zip code, tobacco use and anticipated claims for the policy year will influence which plan will be best for your specific needs.
We will review HSA qualified plans from Colorado's top companies including Anthem Blue Cross Blue Shield, Cigna, Friday Health, Kaiser, RMHP, UnitedHealthcare and more to help you find the best value on the right health plan. Get a free personalized quote on an HSA qualified health plan.
Health Savings Accounts are the biggest advancement in health care financing in years is available to anyone in Colorado with our HSA qualifying medical plans! Call Colorado Health Insurance Brokers at 800-416-4481 for more information and a free quote or Get a free instant HSA quote.
MORE HSA RESOURCES >>
HSA OVERVIEW
HSA BANKING OPTIONS
HSA QUALIFIED EXPENSES
HSA – ALTERNATIVE MEDICINE
HSA QUESTIONS AND ANSWERS
GET A QUOTE ON AN HSA QUALIFIED HEALTH PLAN
* See IRS Publication 502 for a list of qualifying medical expenses. You may also reference IRS Publication 969 and the IRS HSA Questions and Answers bulletin and www.irs.gov for more information on HSA's and IRS rulings and www.ustreas.gov for Treasury Department rulings. Federal and state regulations are subject to change. Colorado Health Insurance Brokers are not engaged in rendering tax, investment or legal advice. If tax, investment or legal advice is required, seek the services of a licensed professional.