Colorado's largest health insurer, Anthem Blue Cross Blue Shield offers affordable plan options for individuals, families, and the self-employed.  Anthem has 3 networks and offers coverage in every county in Colorado.
Anthem Blue Cross Blue Shield has 3 referral-free networks: 

Pathway: All counties statewide
Pathway Essential: Adams, Arapahoe, Boulder, Broomfield, Clear Creek, Denver, Douglas, Elbert, Gilpin, Jefferson and Park counties
Mountain Enhanced: Archuleta, Eagle, La Plata, Mesa, Moffat, Montezuma, Rio Blanco, Routt and Summit counties
Anthem's Pathway, Pathway Essential and Mountain Enhanced networks in Colorado designate a primary care doctor, but referrals are not required to see other in-network doctors and you are not limited to the designated primary care provider.
Out of State Benefits – Medically necessary emergency and urgent care are covered, as per the policy, in all 50 states and worldwide via the national BlueCard program and internationally through the Blue Cross Blue Shield Global Core® program.
Anthem's 2023 Affordable Care Act (ACA) compliant plan options include plan options with doctor copays, many $0 prescription copays and much more.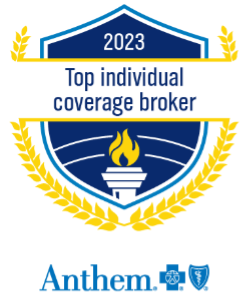 Anthem's industry leading technology helps make your life easier. With Anthem's industry leading Sydney Health mobile app, you always have a digital ID card on your phone and can view claims, benefits, look up providers and access virtual care, all right from your smart phone or tablet.
Get a Free Quote! Fast, Easy and Online:
* Best Price Guarantee: Because health insurance rates are filed with and regulated by the Colorado Division of Insurance, you won't find the plans we sell offered for less anywhere else. If you get your health insurance through Colorado Health Insurance Brokers, through another agent/broker, or directly from Colorado's insurance exchange or the insurance carrier, you'll pay the same monthly premium for the same plan, so you can rest assured that you're getting the best available price.