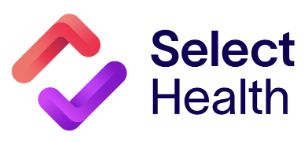 Select Health Plans for Individuals, Families and the Self-Employed in Colorado:
As a new carrier in Colorado, starting January 1st, 2024. Select Health is a non-profit health plan serving more than one million members in Utah, Idaho, and Nevada. 
Select Health is offering on-exchange plans in the bronze, silver and gold metal levels, Colorado Option plans, HSA compatible plans and a Gold $0 Deductible plan. 
Select Health is putting together a very competitive hospital and provider network. They acquired SCL facilities in 2022 and will be rebranding them to Intermountain Health over the next few months. They will also be partnering with UC Health and Monument Health on the Western Slope to bring excellent care in Metro Denver, Colorado Springs, Larimer, Weld, Pueblo, Mesa and Delta counties.
Select Health's network includes Intermountain (SCL) and UC Health providers, as well as Monument Health for the Western Slope. Front Range hospitals UCHealth hospitals, Saint Joseph, Lutheran, Platte Valley Medical Center, Good Samaritan Medical Center and St Mary's in Grand Junction. Select Heath's "Select Health Value" network includes over 50 facilities and over 9,000 providers.
Select Health Plan Documents
Click here to look up Select Health's Select Health Value network providers or here to view Select Health's presciption drug formulary. Select Health's EPO plans have emergency only coverage outside Colorado and out of network within Colorado.
* Best Price Guarantee: Because health insurance rates are filed with and regulated by the Colorado Division of Insurance, you won't find the plans we sell offered for less anywhere else. If you get your health insurance through Colorado Health Insurance Brokers, through another agent/broker, or directly from Colorado's insurance exchange or the insurance carrier, you'll pay the same monthly premium for the same plan, so you can rest assured that you're getting the best available price.