Colorado Health Insurance Brokers are certified producers of Connect for Health Colorado.  We have the guaranteed lowest rates available and there is no extra cost to you or the exchange for using a broker.
To get started on your application with Connect for Health Colorado please follow the 5 steps in the sequence shown below. Getting started is fast & easy!
Step 1 – Look for the invitation email we've sent and click on the link in the email.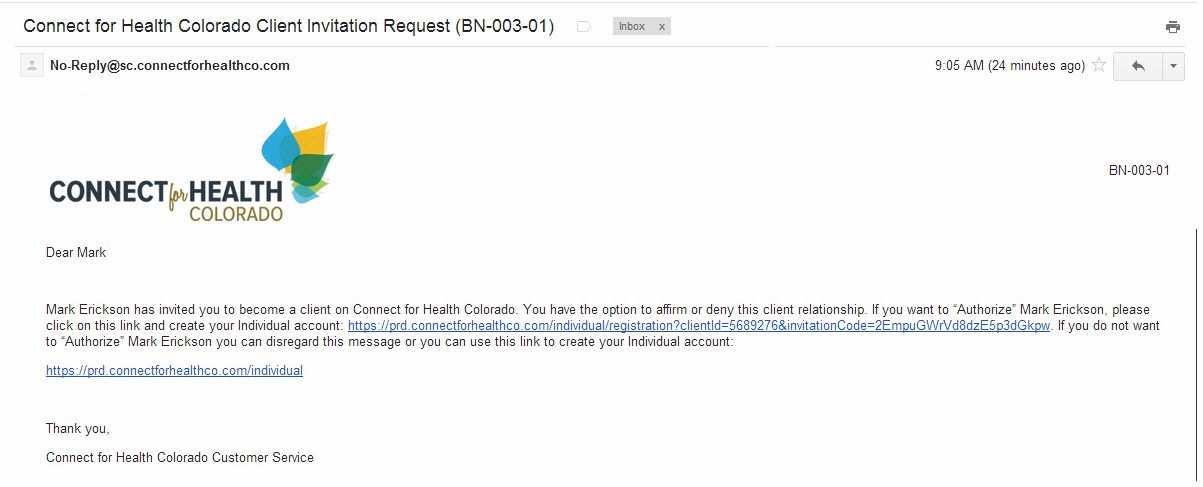 Step 2 – Your web browser will open to this page. Fill in the required fields to create your account.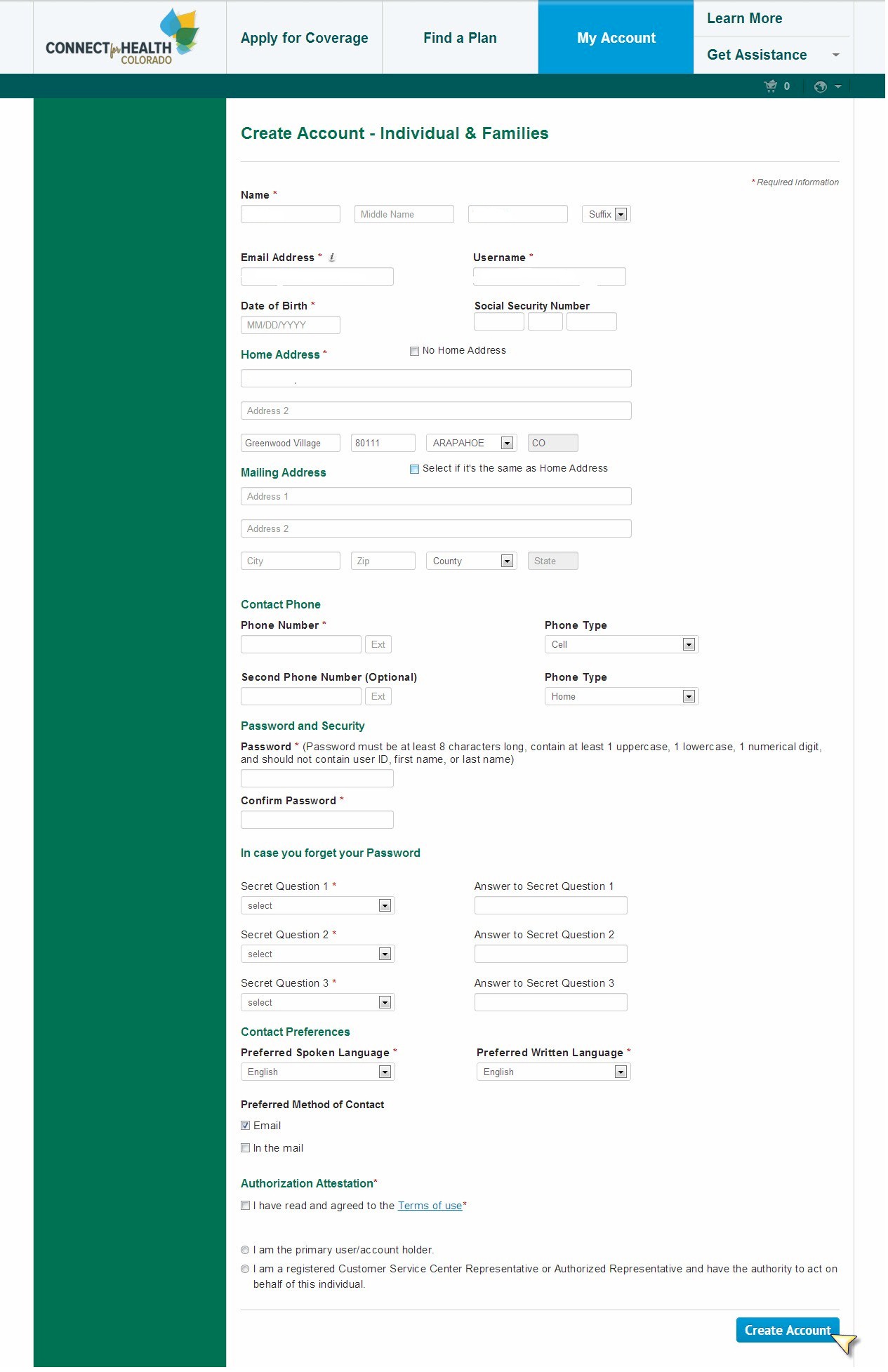 Step 3 – Next, you'll see your broker's name and select, "Save."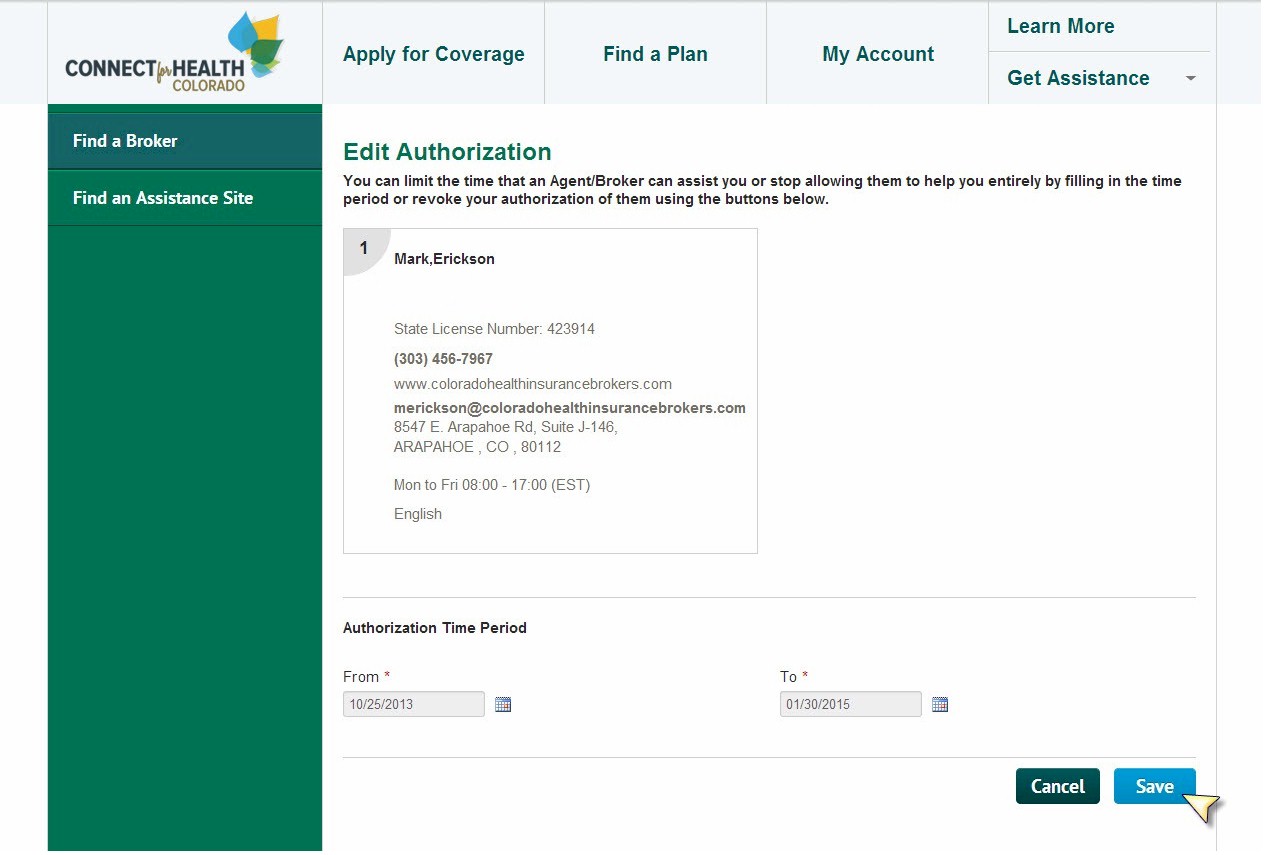 Step 4 – Select the "Complete Eligibility" button.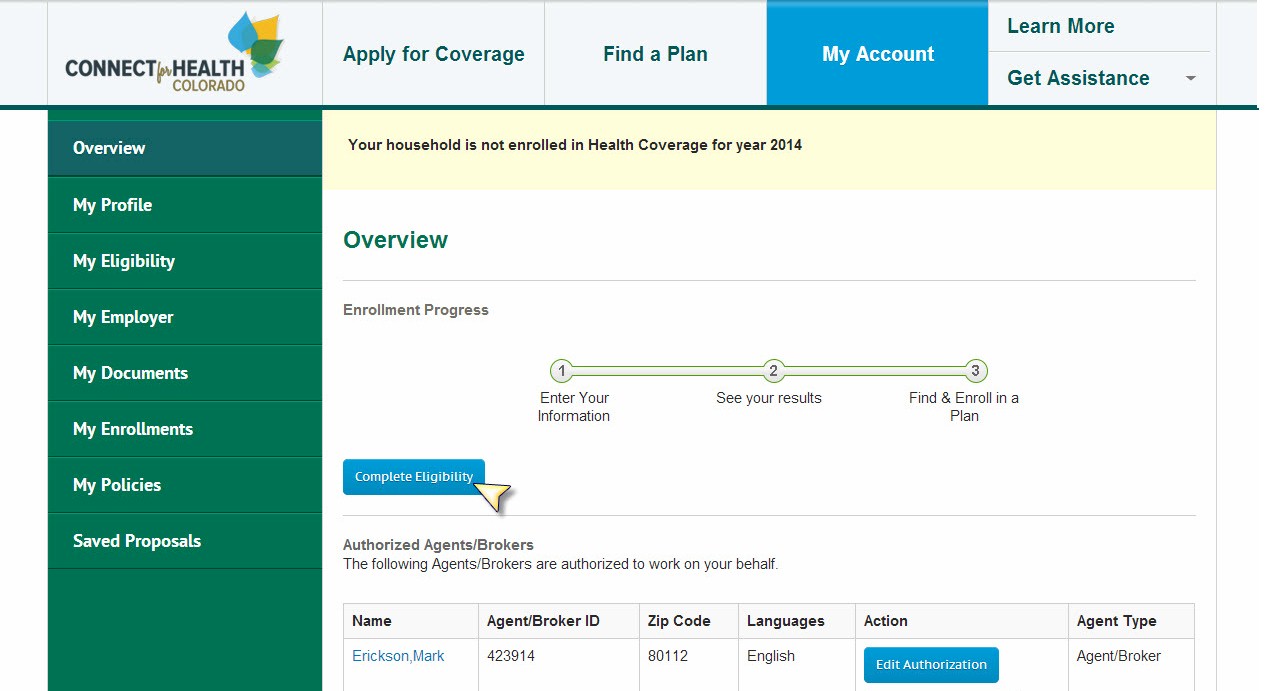 Step 5 – Check the privacy box and select, "Save and Continue" to begin the application process.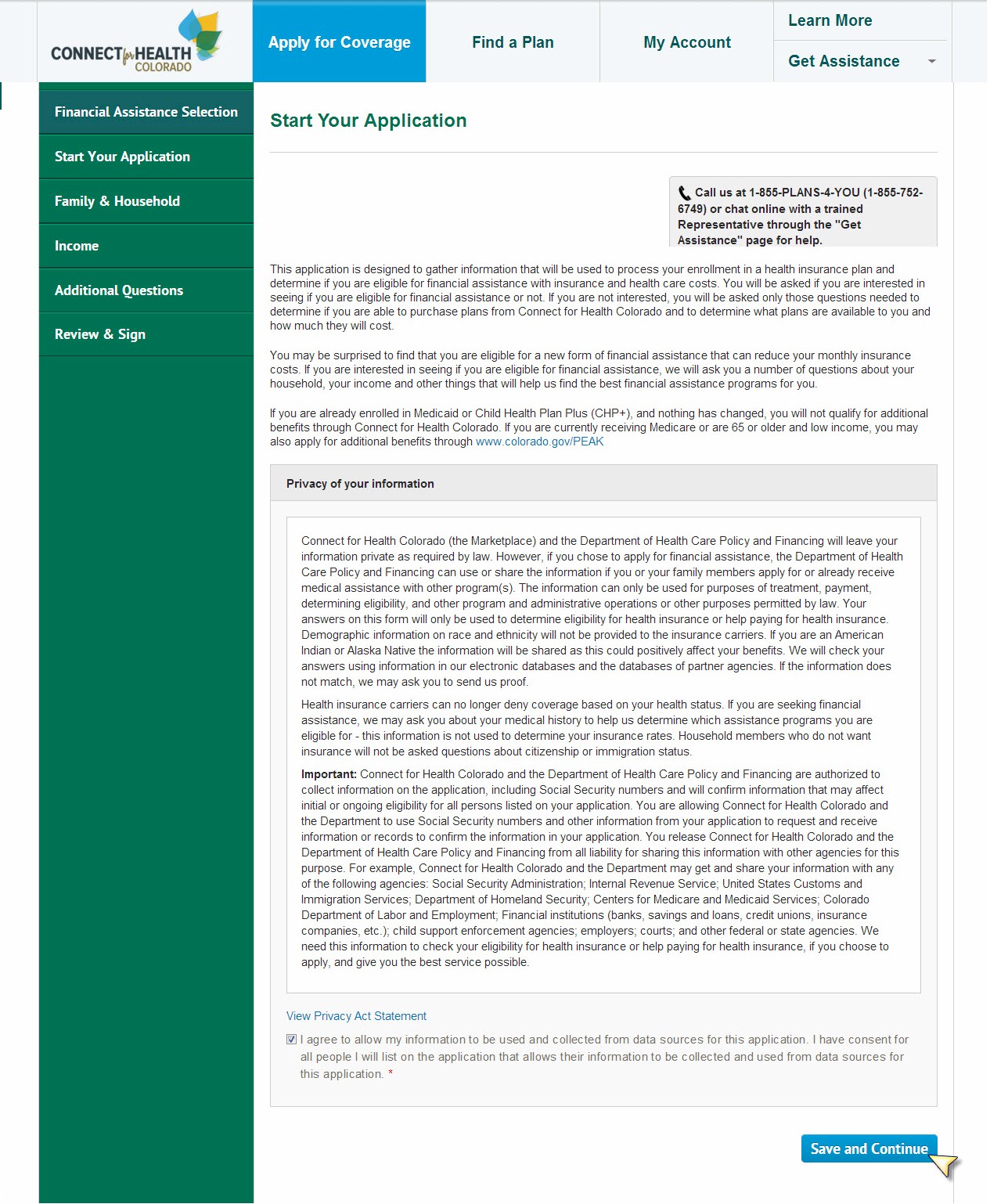 After completing those 5 quick steps to get started you'll be ready to apply for the plan selected.  Please note that the application itself takes longer and Connect for Health Colorado will ask you some detailed questions to determine your eligibility for tax credits that reduce your insurance premiums, Medicaid and other programs.
Note: If you're not yet working with us get a free quote and invitation.