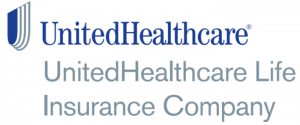 UnitedHealthcare provides health insurance for over 70 million Americans and is one of the most trusted names in health insurance. UnitedHealthcare's 2016 off-exchange plans feature it's Navigate network and offer the full suite of network products including Gold, Silver, Bronze, Catastrophic and HSA qualified health insurance plans.
UnitedHealthcare Life Insurance of Colorado 2016 Plan Brochures
UHC 2016 Off-Exchange Navigate Health Plans  Brochure
UHC 2016 On-Exchange Compass Health Plans  Brochure
UnitedHealthcare Off-Exchange Navigate EPO Network
On-Exchange Compass HMO Network Lookup
Off-Exchange UnitedHealthcare Prescription Lookup
How to Apply for Off-Exchange Coverage from UnitedHealthcare in Colorado
* Best Price Guarantee: Because health insurance rates are filed with and regulated by the Colorado Division of Insurance, you won't find the plans we sell offered for less anywhere else. If you buy from Colorado Health Insurance Brokers, another agent or directly from the health insurance company, you'll pay the same monthly premium for the same plan.