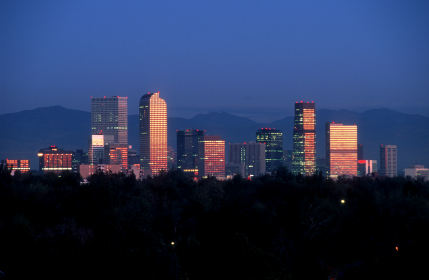 Founded in 2003, Colorado Health Insurance Brokers has offices in South Metro Denver, the Western Slope and serves clients across the state of Colorado.
At Colorado Health Insurance Brokers, health insurance is our specialty and that focus allows us to provide superior service to our clientele. As a true independent health insurance brokerage we shop from a wide variety of Colorado's top insurance companies for our business, self-employed, individual and family clients.
Free Quotes from Colorado's Top Insurance Companies
Colorado Health Insurance Brokers work with Colorado's leading health insurance companies including: Anthem Blue Cross Blue Shield, Aetna, Cigna, Denver Health, Friday Health, Humana, Kaiser Permanente, Rocky Mountain Health Plans, UnitedHealthcare and more. Our services are provided at NO COST or mark up to our clients.
It's How Smart Coloradans Shop for Health Insurance
Making you happy is our only objective. We provide a single contact for quotes from multiple health insurance companies and work hard to save you time and money. Get a free quote for your business.  Individuals may choose from instant online quotes or have us prepare a personalized quote that we'll email to you so you can review it at your convenience.
Best Price Guarantee
Health insurance premiums are filed with and regulated by the Colorado Division of Insurance. If you get your small group, individual or family health insurance plan through Colorado Health Insurance Brokers, through another agent/broker or directly from the health insurance company, you'll pay the same monthly premium for the same plan. Enjoy the convenience and personal service of getting a health insurance plan through Colorado Health Insurance Brokers and rest assured that you're getting the best available price. Please call us for guarantee details.
Personal Service that Satisfies
While our web site is a tremendous resource, it's our level of customer care that clients really value. We sincerely care about our clients and take the time to answer questions, explain the differences between plans and make the application process as smooth and easy as we can.
We Know Colorado
Our Agents have lived in Colorado for many years, so we know which plans and networks are best in different areas. Wherever you live in Colorado, whether it's Denver, Colorado Springs, Fort Collins, Pueblo, or elsewhere in the Front Range area; or in Durango, Summit County, Grand Junction or in Rural Colorado, we'll find the best plan for your area and needs.
Colorado Health Insurance Brokers will help guide you to the right choice for your particular needs and budget. Get a free personalized health insurance quote.
Privacy Pledge
Colorado Health Insurance Brokers knows how important your privacy is. Your personal information is only used to help you find and apply for your chosen insurance plan. See our Privacy Policy for more details.
*Plans quoted by Colorado Health Insurance Brokers have the guaranteed best prices available.