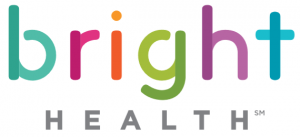 Bright Health providers include Centura Health providers, Colorado Health Neighborhoods provider network and Children's Hospital Colorado.
Bright Health members have access to more than 5,000 network providers, 600 clinics, 50 Hospitals and Urgent Care facilities (including 15 Centura Health hospitals), and 1,300 primary care providers in Colorado.
Learn more about Bright Health's affordable Gold, Silver, Bronze and Catastrophic Affordable Care Act (ACA) compliant plans for individuals and families:
Bright Health of Colorado – 2020 Health Plan Brochures
Click here to look up Centura Health Providers.
Get a Free Quote! Fast, Easy and Online:
* Best Price Guarantee: Because health insurance rates are filed with and regulated by the Colorado Division of Insurance, you won't find the plans we sell offered for less anywhere else. If you get your health insurance through Colorado Health Insurance Brokers, through another agent/broker, or directly from Colorado's insurance exchange or the insurance carrier, you'll pay the same monthly premium for the same plan, so you can rest assured that you're getting the best available price.