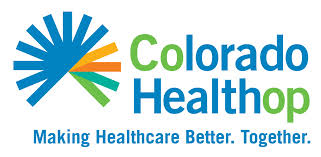 Colorado HealthOP is Colorado's first statewide nonprofit health insurance cooperative (CO-OP). Colorado HealthOP was formed as a non-profit organization and approved for federal funding within the Affordable Care Act in 2012.
Colorado HealthOP offers both PPO and lower cost EPO plan options.  PPO (Preferred Provider Organization) plans let you go to any doctor that you choose, but you pay less if you use doctors, hospitals and providers that belong to the plan's network.  EPO (Exclusive Provider Organization) plans limit your network, but are available at a lower cost.
Colorado HealthOP – 2015 Health Plan Brochures & Network Information
The Colorado HealthOP offers statewide coverage via the Cofinity and EPO Contracted networks.    Look up PPO and EPO providers online.
Any services received outside of Colorado or the counties in the EPO network service area will be considered Non-Network with the exception of Emergency Health Services. Emergency Health Services will be covered as Network Benefits regardless of the provider's Network status or Service Area.
We would be happy to email you a custom personalized quote, so you can review your health insurance quotes at your convenience. Or give us a call for a free Colorado health insurance quote: (800) 416-4481.
* Best Price Guarantee: Because health insurance rates are filed with and regulated by the Colorado Division of Insurance, you won't find the plans we sell offered for less anywhere else. If you get your health insurance through Colorado Health Insurance Brokers, through another agent/broker, or directly from Colorado's insurance exchange or the insurance carrier, you'll pay the same monthly premium for the same plan, so you can rest assured that you're getting the best available price.