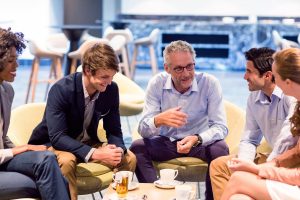 Finding affordable health insurance benefits for your Colorado business is getting tougher every year. Small business people make up over 80% of our clientele, so we understand the needs and challenges of sole proprietors, LLC's and corporations.
If your business has 2 or more employees and would like a group health insurance quote visit our group health insurance section. Small group health plans let the employer help subsidize the cost of the health insurance providing an important benefit to help your company attract and retain the best employees.
Colorado Health Insurance Brokers also specializes in working with the self employed and small businesses that do not have group health insurance benefits and are looking for individual plan coverage.
As an independent broker we'll look at plans from the major insurance providers to find an individual plan that provides the benefits you're looking for and at a price that's within your budget. Get a free group of one health insurance quote.
With the advent of Health Savings Account (HSA's), along with major medical and comprehensive plans there are a myriad of choices available, each with their own advantages in certain situations. We'll help you find the right health insurance plan for your specific needs.