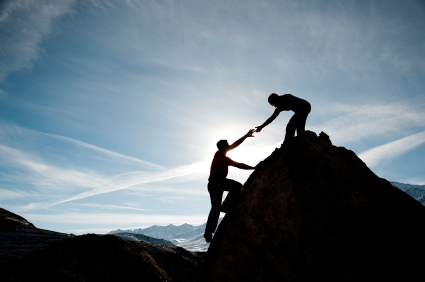 Going without health insurance is a risky gamble. Experts believe medical bills are a factor in one out of five bankruptcies, and the direct cause in one out of 10.
Unfortunately, even with the relatively inexpensive Health Savings Account plans not everyone can afford health insurance, so it's important that these people consider any public and private program resources they might be eligible for to reduce their out of pocket costs for health care and prescriptions.
Below is a list of public assistance programs and resources available for many children, pregnant women, most Americans over age 65, the disabled, and people with uninsurable health conditions. There are also assistance programs for individuals and families that meet certain guidelines:
Benefits Check-Up – BenefitsCheckUp is a free online service that helps thousands of people every day to connect to government programs that can help them pay for prescription drugs, health care, utilities, and other needs.
Colorado Access –  A nonprofit health plan that provides healthcare coverage for low-income people and people with disabilities in Colorado. If you receive Medicaid, you can choose Access Health Plan as your health plan.
Colorado Department of Health Care Policy and Financing – A new website (as of 2012) for a department that administers the Medicaid and Child Health Plan Plus programs as well as a variety of other programs for Colorado's low-income families, the elderly and persons with disabilities.
Colorado Health Plan Plus (CHP+) –  low-cost health insurance program for uninsured Colorado children ages 18 and under whose families earn or own too much to qualify for Medicaid but cannot afford private insurance.  CHP+ also offers benefits to pregnant women and new borns. The CHP+ prenatal care program offers free health insurance to uninsured Colorado pregnant women who live in households that meet certain income requirements.
Colorado Guide to Free and Low Cost Health Care for Pregnant Women – pdf formatted document. The Piton Foundation compiled The Colorado Guide to Free and Low-Cost Health Care for Pregnant Women and Children to let uninsured families know what health care options are available to them.  List of providers by county.
Colorado Indigent Care Program – state program that provides partial reimbursement to providers for offering medical care to eligible underinsured and uninsured residents. This is not a health insurance program. Services are restricted to participating hospitals and clinics throughout the state.  To qualify, you must have income and resources combined at or below 185% of the Federal Poverty Level (FPL), and cannot be eligible for Medicaid. See site for more details.
CoverColorado – non-profit entity created by the Colorado Legislature to provide medical insurance for eligible Colorado residents who, because of a pre-existing medical condition, are unable to get coverage from private insurers. In addition, CoverColorado also serves as the state's plan for individuals who are eligible under the Health Insurance Portability and Accountability Act, otherwise known as HIPAA.
Getting Us Covered – Introduced in 2010, this temporary coverage is available to US citizens who have been uninsured for 6 months or more AND were denied coverage because of a pre-existing condition.  There may be as many as 4,000 people in Colorado that are eligible for this federally sponsored program.  Getting Us Covered  is run by CoverColorado, Colorado's high risk insurance pool.
Joblessguide.net – This web site was launched by a group of local Colorado residents to help others in the region face challenges due to a loss of a job or other economic difficulties because of the faltering local and national economy. This unique website provides a wealth of information aimed at reducing the hardships that many people in Colorado face.
Medicaid General Information – Medicaid is a health care program for low income Coloradans. Applicants must meet eligibility criteria for one of the Medicaid Program categories in order to qualify for benefits. Major program categories include Aid to Families with Dependent Children/Medicaid Only, Colorado Works/TANF (Temporary Assistance for Needy Families), Baby Care/Kids Care, Aid to the Needy Disabled, Aid to the Blind, and Old Age Pension. To apply for Medicaid, contact your local County Departments of Social/Human Services.
Medicaid Eligibility for Families and Children – clients must meet financial, medical, and program criteria to access waivered services. The applicant's income must be less than $1,635 (300%, or three times the monthly standard maintenance allowance) per month and countable resources less than $2,000. The applicant must also be at risk of institutional placement in a nursing facility, hospital, or ICF/MR (intermediate care facility for the mentally retarded). See site for more details
Medicaid Eligibility for Long Term Care for the Elderly, Blind, and Disabled – the resource limit is $2000 for an individual. The home, a vehicle, a burial fund and household and personal goods worth $2000 are exempt. For further information about countable and exempt resources, refer to Section 8.110.51. If the applicant is married, and his/her spouse is not in a nursing facility or not on Medicaid, spousal protection rules apply.  See site for more details.
Medicaid Disability Determination Information – applications and other resources
Medicaid Federal Site – has some useful information and also a handy list of Colorado's Medicaid office address and phone numbers
Medicare – Medicare Part A (Hospital Insurance) helps cover your inpatient care in hospitals, including critical access hospitals, and skilled nursing facilities (not custodial or long-term care). It also helps cover hospice care and some home health care. You must meet certain conditions. Most people don't have to pay a monthly payment, called a premium, for Part A. This is because they or a spouse paid Medicare
taxes while they were working.  Medicare Part B (Medical Insurance) helps cover your doctors' services and outpatient hospital care. It also covers some other medical services that Part A doesn't cover, such as some of the services of physical and occupational therapists, and some home health care. You pay the Medicare Part B premium each month* ($ 66.60 in 2004). In some cases, this amount may be higher if you didn't sign up for Part B when you first became eligible. The cost of Part B may go up 10% for each 12-month period that you could have had Part B but didn't sign up for it, except in special cases. You will have to pay this extra amount as long as you have Part B.
Medicare Prescription Part D Drug Plans – resources to help you find the right Medicare prescription plan for your needs.  You might also want to use the Medicare Rx plan finder web based tool.
Medicare Rights Center – resource to help weave your way through the Medicare maze.
Prescription Drug Assistance – get financial assistance for prescription drugs through the Partnership for Prescription Assistance.  PPA has links to over 475 assistance programs and150 pharmaceutical company programs.
Retirement Benefits Calculator – great resource to help you plan for your golden years.
Rx Outreach – plan to help middle class and low income Coloradans with the increasing costs of prescription drugs
Social Security – government web site that is quite a nice resource and easy to use.
Social Security Benefits Screening Tool – see what programs you might qualify for.
Social Security Benefits for the Disabled – explains what benefits are available, how you can qualify, and who can receive benefits on your earnings record.
Uninsured Americans Report: Sicker and Poorer – report on the Consequences of Being Uninsured.
Veterans – application for Veteran's benefits.
WIC – special Supplemental Nutrition Program for Women, Infants and Children
THE INFORMATION ON THIS PAGE IS PROVIDED FOR YOUR INFORMATION ONLY AND IS SUBJECT TO CHANGE AT ANY TIME. COLORADO HEALTH INSURANCE BROKERS DOES NOT WARRANT ANY PERSON OR PERSONS' ELIGIBILITY FOR ANY OF THE LISTED PROGRAMS OR WHAT THE REQUIREMENTS ARE FOR ANY LISTED PROGRAMS OR THE QUALITY OR SUITABILITY OF ANY SERVICES  PROVIDED BY THE ORGANIZATIONS AND/OR WEB SITES LISTED ON THIS PAGE.