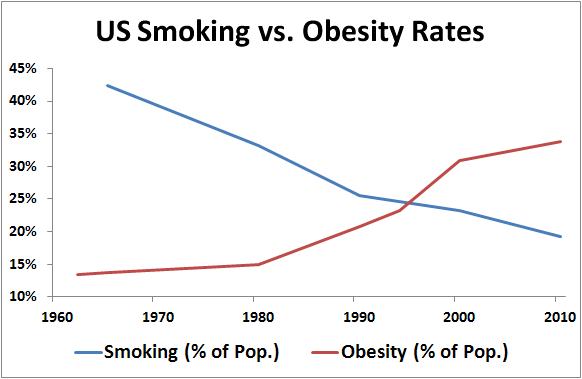 January 25th, 2013 – Being healthy pays off in many ways. If you get insurance through an employer, it will start paying in cash money.
On the other hand if you smoke or are overweight changes to the Affordable Care Act could cost you thousands of dollars in increased health insurance premiums.
A finance committe ruling says that employers to increase premiums by up to 50% for people who engage in unhealthy behaviors like using tobacco products.  It may also effect those who are obese.
According to CBS News, "For a 55-year-old smoker, the penalty could reach nearly $4,250 a year. A 60-year-old could wind up paying nearly $5,100 on top of premiums."
If workers participate in wellness programs they may be able to bypass the premium surcharges, but if they don't they could pay the full penalty. Wellness programs may include things like health risk assessments (often including blood tests), fitness classes, disease management plans and nutrition education.
How will this be enforced?  Will your boss sniff to see if you've been smoking or will companies require blood tests?  Will we have to weigh in periodically at work.   This all remains to be seen and states may reduce the premium increases on a state by state basis.
In other related news this week, a new study says that people who quit smoking by age 30 gained 10 years of life. Quitting by 50 added six years of life.