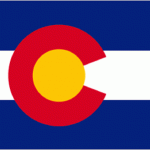 July 3rd, 2014 – According to preliminary insurance carrier rate flings for 2015, Kaiser premiums may increase an average of 7 percent in 2015 while Anthem Blue Cross Blue Shield's average premiums may go down 5%.  Colorado Choice Health Plans rates may increase about 6.6 percent and Cigna rates may go up an average of 6.07 percent. Time Insurance Company proposed a 35-percent increase according to the the filings.
Colorado's Division of Insurance issued a news release saying the average premium changes fall between a 10 percent increase and 10 percent drop and individuals will have about 350 plans to choose from next year.
"Rates seem to be holding relatively steady, which means we will continue to see a strong market in 2015 that will provide Colorado consumers with many options for health insurance," said insurance commissioner Marguerite Salazar in a written statement.
The rates the Division of Insurance released are preliminary, subject to change and won't be approved by the state until September.