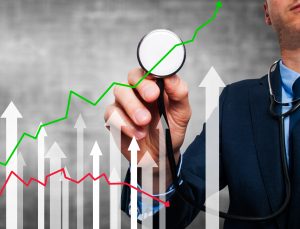 March 7th, 2017 – House Republicans unveiled their proposal, which came from two bills drafted in separate committees, which hopes to replace the Affordable Care Act, better known as ObamaCare. It is being called the American Health Care Act, but the proposal was nicknamed  ObamaCare Lite by some and TrumpCare by others.
The proposed law would continue to let young adults stay on their parents' health plans until age 26 and continue to not allow insurers to deny coverage or charge higher premiums for people with pre-existing medical problems.
The plan will get rid of the requirement for Americans to have health insurance and create a new tax credit for people who buy their own insurance based on age and income. The proposed plan would also end the requirement for large employers to provide health insurance to employees.
The American Health Care Plan would remove some funding for Planned Parenthood and repeal most of the Affordable Care Act's taxes starting next year and freeze funding for the 31 states that expanded Medicaid under the law, starting in 2020.
While the tax penalties for not having health insurance are gone, insurance companies would be allowed to charge a 30% price increase on people who go uninsured for more than two months and then get health insurance. Insurance companies would also be allowed to charge up to 5 times more for their oldest customers than for their youngest.
The Republican's plan would keep Medicaid in it's current form for the states that accepted Medicaid, which may cause heartburn for more conservative Republicans who may want to remove Medicaid funding faster.  However, if too many people lose benefits at once, the bill would likely lose support from many of the less conservative Republicans.
The proposal would end subsidies for health insurance, which may hurt federal and state based exchanges like HealthCare.gov and Connect for Health Colorado.
The proposal would give refundable tax credits tied to age, household size and income:
People under 30 would be eligible for a credit of $2,000 a year, increasing steadily to $4,000 for those over 60.
The tax credit would grow in accordance with the size of a family (up to 5 household members), but would be capped at $14,000.
The tax credits would start to shrink for individuals making $75,000+ or households making $150,000+. For every $1,000 in income over the threshold, the tax credit would be reduced by $100.
The proposal would expand use of Health Savings Accounts (HSA's) to help people save money for health costs, allowing them to put twice as much money into them as they can now.
The bill would repeal the ACA's 10 Essential Health Benefits and give states the right to determine coverage requirements on a state by state basis.

President Trump's Tweet is pictured here and the White House called the bill "an important step toward restoring health care choices and affordability back to the American people."
House Republican leaders hope the package will be passed by Congress by mid-April.  The proposal is still subject to negotiations in the house and Republican's need all but 22 Republican votes in the House and all but 2 Republican votes in the Senate for the bill to become law, assuming no Democrats vote in favor of the bill.