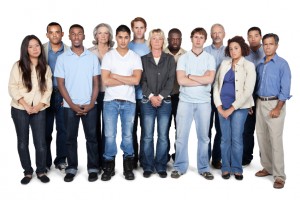 April 1st, 2017 – After Republicans failed to garner enough votes to send their healthcare bill to the Senate, President Trump says he is not giving up.
"I know we're going to make a deal on health care," Trump told a bipartisan group of senators Tuesday night.
It appears that may have been a shrewd negotiating tactic. President Trump's comment spurned Republican House Speaker, Paul Ryan, to say that Republican's need to quickly come together and work out an Healthcare bill they can pass, to stop the President from working with Democrats to craft a bi-partisan "fix" for the Affordable Care Act.
If Republicans and Democrats can somehow work together to come up with a with a bi-partisan bill, perhaps they can improve the Affordable Care Act and do something to fight ever-escalating health care expenses that drive up health insurance premiums year after year.
The most common-sense solution, seems to be doing away with provider network pricing schedules and requiring providers to have one price schedule… and to publish those prices online. Simplifying and lifting the veil from healthcare service pricing will reduce overhead for providers and, most importantly, empower consumers to shop for provider services based on both price and quality metrics.
Republicans will need to work together and get the ultra-conservative House Freedom Caucus on board to have any hope of sending a new healthcare bill to the Senate. If Republicans are unable to advance their own bill, then a bi-partisan bill is the only remaining option for improving on the shortcomings of the Affordable Care Act.
Meanwhile, liberal Democrats like Bernie Sanders and Elizabeth Warren are once again trumpeting their "Medicare for all" single payer solution, in spite of the fact that polls continue to show most Americans do not want a single payer system. However, the reality is that the Democrats have nowhere close to the votes to propose new legislation at this time.