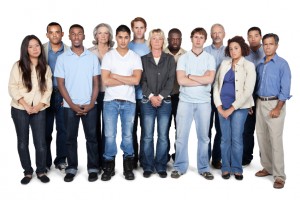 August 1st, 2016 – Last week, the Department of Justice sued in federal court to block Aetna's $37 billion takeover of Humana and Anthem's $54 billion merger with Cigna Corp.
The federal suit was joined by 16 states that filed lawsuits seeking to prevent decreased competition in health insurance markets under federal antitrust laws.  Colorado Division of Insurance spokesperson Vincent Plymell said that Colorado Insurance Commissioner Marguerite Salazar will delay any action until the federal lawsuit is decided.
"The review of domiciled companies is detailed and requires us to review the Feds' decision as part of the process. In fact, the DOI had instructed the companies to hold off on filing part of their merger documentation with us until the feds made a decision," Plymell said Thursday. "The division will now monitor the situation, because we can't move forward until the lawsuit is resolved."
Aetna and Humana said they would fight the lawsuits, as did Anthem. Cigna recently said the merger would not be completed this year. "The earliest it could close is 2017, if at all."
Health Care Costs Continue to Rise
According to a journal sponsored by the Centers for Medicare and Medicaid Services, total health expenditures reached $3.2 trillion in 2015, a 5.5 percent increase from 2014. Health care expenditures grew 1.3 percentage points faster than the rise in gross domestic product.
The report also predicts health care inflation will remain well below the 8 percent average annual increases seen over the 20 years prior 2007. Economists are not in agreement about Obamacare's impact on decreased pace of health care spending growth or if its simply a matter of lucky timing.
Health care's share in the U.S. economy rose to 17.8 percent of the GDP. The report projects health care spending will increase to over 20 percent of the nation's economy by 2025, as health care cost inflation continues to rise and government healthcare spending through federal and state programs like Medicare and Medicaid grows.